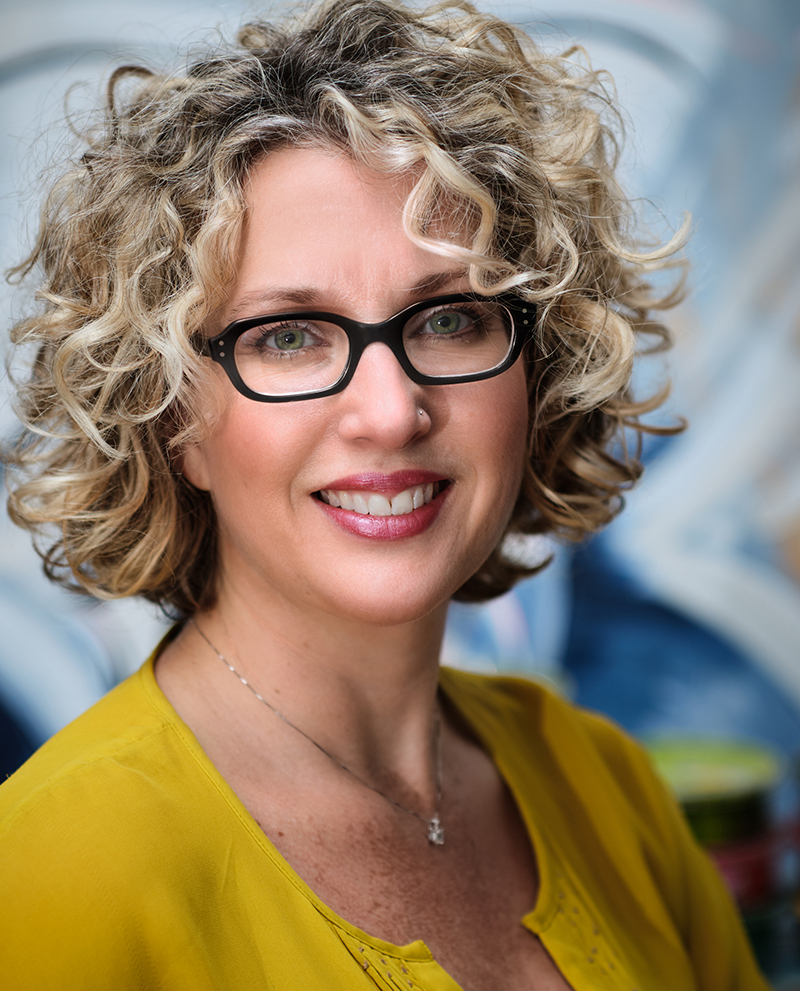 Teale Hatheway is a Los Angeles based artist known for her paintings and installations of architecture, street lights and ornamental details. Her work contemplates ideas of memory, time and the soulful residue left behind as people experience physical spaces. Hatheway uses the visual languages of the built environment, color and pattern to suggest the depth and complexity of the life of the city. Her paintings entice viewers to unplug and tune into the tangible history surrounding them.
Hatheway's work possesses a formal beauty which she integrates with joyful color and abstraction. In addition to paint, pencil, ink, spray-paint, bleach and gold leaf, Hatheway experiments with a range of painting grounds, selected for their material qualities such as texture, translucence and reflectiveness.
Teale Hatheway is an American artist living and working in Los Angeles, California. After studying at University College London's Slade School of Fine Art, Hatheway received her BA from Scripps College (Claremont, CA). Galleries, museums and alternative spaces throughout Southern California have exhibited her abstract architectural paintings, including George Billis (Culver City, CA), Castelli Art Space (Culver City, CA), Artshare LA (Los Angeles, CA), Archtiecture+Design Museum (Los Angeles, CA), Museum of Art and History (Lancaster, CA), The Oceanside Museum of Art (Oceanside, CA), the Riverside Art Museum (Riverside, CA), and internationally at Palazzo della Provincia di Frosinone (Frosinone, Italy). Hatheway has created several large-scale, site/audience-specific installations for Pomona College (commissioned, Claremont, CA), The Rendon Gallery (Los Angeles, CA), Gallery 825/LAAA (Los Angeles, CA) and The Coachella Valley Music and Arts Festival (commissioned, Indio, CA). Her work is held in the public, corporate and private collections of the Bellagio Hotel (Las Vegas, NV), Norwegian Cruise Lines (Bahamas), Pomona College (Claremont, CA), AEG Worldwide (Los Angeles, CA), The Los Angeles Athletic Club (Los Angeles, CA), Hilton (Tysons Corner, Virginia), Omni Parker House (Boston, MA), and The Los Angeles Bureau of Street Lighting (Los Angeles, CA). Hatheway has been awarded residencies at The American College of Building Arts (Charleston, SC) and Modern Multiples (Los Angeles, CA) and has been honored with a Certificate of Recognition from the City of Los Angeles. Media outlets that have profiled Hatheway's artworks include Artillery, LA Weekly, Spotlight Magazine (Germany), CODA Magazine, Beautiful Bizarre Magazine, Los Angeles Magazine, ArtDaily, The Los Angeles Times, Art Ltd., The Guardian, Huffington Post, La Provincia Prima Piano (Italy), Cloth Paper Scissors, KCET, LA Downtown News, LA Centric Magazine, U-T San Diego, and Fabrik Magazine, among others.
As featured in: